Wait…I Know About Vocal Warm Ups, But What's A Vocal Warm Down?!
If you've read much of what I've written, then you know how important I think vocal warm-ups are. But what about vocal warm downs? What is that? And is it really important? And if so, what is the benefit?
As you may know, vocal warm-ups are essential to warming up and waking up your voice. But what about after you have sung for an extended period of time, and your voice is a little bit tired?
Is there something that can be done to help soothe it and decrease the amount of potential swelling in your vocal cords?
The answer is, 'Yes!'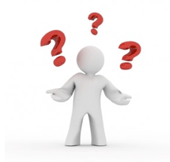 When I get finished with a longer performance or even an extended vocal warm up and vocal strengthening regimen, sometimes my voice feels a little tired and is even slightly hoarse. This often happens when I perform for a couple of hours doing a couple of different music sets.
And this is particularly common when I haven't paid a lot of attention to my vocal technique (yep, even I do that!) but sing mainly just out of passion and maybe push or force a little too much.
So when this happens, what I do is about 30 to 60 seconds of vocal warm downs.
Vocal warm downs are similar to warm-ups where you can do lip rolls or tongue trills or hum with a closed mouth kind of exercise, but instead of starting low and going into your higher range, you do just the opposite. You starting your high range and just allow it to slide and descend down into your lowest range and then repeat by starting up top again.
My favorite to do our lip rolls, because I can do these undetected with my mouth mostly closed and without a ton of volume. That way I can do my vocal warm downs while I'm packing up my guitars and gear, without people looking at me like I'm strange.
The overhead music usually drowns me out!
So the next time you sing your heart out and your voice feels a bit fatigued just take a minute or two to do a quick vocal warm-down routine and I promise you that your voice will thank you the next day!
Ready to take your voice to the next level?
Click here to check out my brand new step-by-step vocal program with over 50 video lessons, tons of singing tips, and daily vocal exercises for increasing your range, improving your tone, vocal agility, resonance, power, and becoming an overall great singer!
As always, I love hearing from you, so leave me a comment or question, and I'm really good about posting a quick response.