Oops…looks like you do not have access to that page yet.
If you are a Vocal Coaching Club member you will receive access to new vocal training modules every 30 days from the time of your initial purchase.
Want to upgrade and get access?
The Vocal Coaching Club is my monthly vocal training program where you get new vocal training exercises and tips.
The best part about the vocal coaching club is that every month you can send in a video or mp3 of yourself singing and I will give you a personal review.  This is a great program that I created to help my Superior Singing Method members get the most out of the training and get the one-one-one coaching that you may need.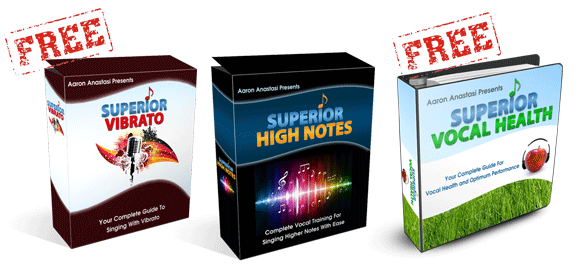 The Superior Singing Bundle is 3 additional vocal training programs for the price of 1.
You will get access to my Superior Vibrato course, Superior High Notes, and Superior Vocal Health.
These are focused vocal training programs that will greatly help you to develop professional level vibrato and vocal range so you can sing those high notes will amazing tone.  Plus, Superior Vocal Health will give you the tips of the pros for keeping your voice in great shape and getting the most out of it.
Click here to get the Superior Singing Bundle today